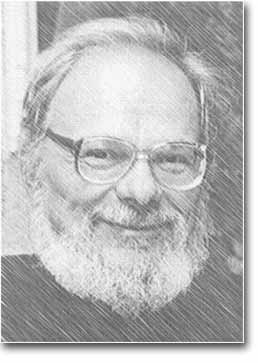 A. N. Tyurin (1940–2002)




Russian Academy of Sciences
Steklov Mathematical Institute
Lomonosov Moscow State University
International School-Conference
GEOMETRY and QUANTIZATION
dedicated to the memory of the outstanding mathematician
Andrei Nikolaevich Tyurin



Second announcement
For the general information see the 1st announcement. Here we make more precise certain technicalities.
DATES:

| | |
| --- | --- |
| School for Young Mathematicians and Physicists | 09.09–16.09 |
| Conference "Geometric Quantization and Related Topics" | 16.09–23.09 |
| Excursion | 16.09 |
PLACE: Steklov Mathematical Institute, Moscow, Russia
SCOPE:
- algebraic geometry and quantization,
- geometric quantization,
- quantum field theory.
ORGANIZING COMMITTEE:
Vladimir BELOKUROV (Lomonosov Moscow State University),
Ryoichi KOBAYASHI (Nagoya University),
Dmitri ORLOV (Steklov Institute),
Alexei PARSHIN (Steklov Institute),
Martin SCHLICHENMAIER (Luxembourg University),
Armen SERGEEV (Steklov Institute),
Oleg SHEINMAN (Steklov Institute),
Nikolai TYURIN (Dubna Institute for Nuclear Research).
TENTATIVE LIST OF LECTURERS:
Alexei GORODENTSEV (Institute for Theoretical and Experimental Physics, Moscow),
Dmitri KALEDIN (Steklov Institute),
Yuichi NOHARA (Nagoya University),
Andrei SHAFAREVICH (Lomonosov Moscow State University),
Ken-ichi SUGIYAMA (Chiba University),
Wei-Ping ZHANG (Nankai University).
FORMAT OF THE CONFERENCE:
45-min and 30-min talks.
REGISTRATION:
We kindly ask you to fill up the registration form at the web-site. The dead-line for the registration is June 1, 2007.
VISA PROCEDURE:
After we receive your registration form, our company-agent sends you the voucher which enables you to apply for a visa at the nearest consulate of the Russian Federation in your country. Even if you apply for visa via a travel company make sure that our voucher is attached by the company to your application. Upon that condition our agent is responsible for all registration formalities in Moscow.
ACCOMODATION:
Arrangements will be made for reservation at the hotel/student dormitories of the Moscow State University (price $30/$12 per night, 20-30 min walking and by bus from the Steklov Institute) and in the city hotels close to the Steklov Institute (up to $100 per night). We expect to be able to cover the cost of accommodation of the most part of participants.
You may contact us by:

e-mail: geoquant@mi.ras.ru
telephone: +7(495)-135.22.91
fax: +7(495)-135.05.55